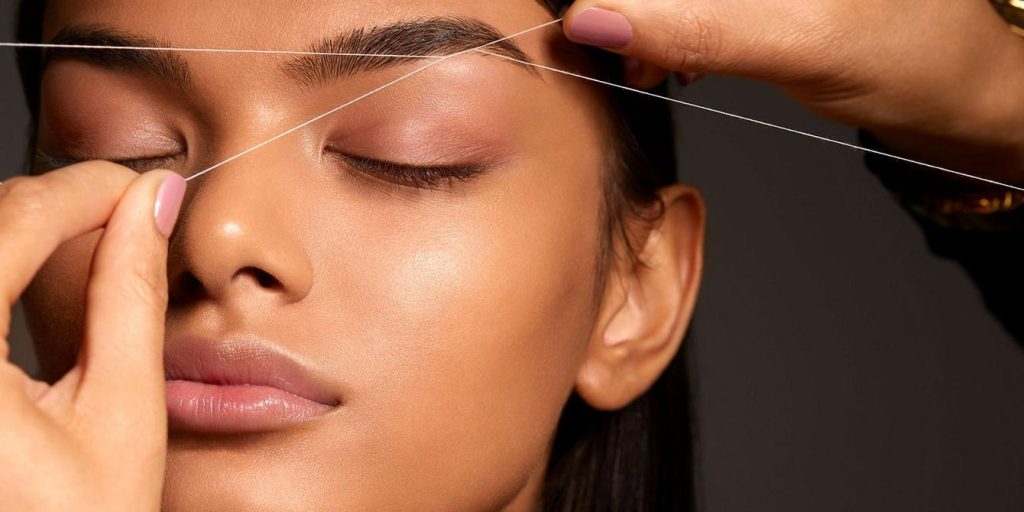 Brow Bar at Browns York, Beverley & Gainsborough Stores
Our popular Brow Bars are located in our Beauty Halls and offer various treatments.
Services include:
Threading – An ancient method of hair removal which originated in Persia. Using a thin twisted cotton thread which is rolled over untidy hairs plucking the hair at the follicle level, unlike tweezers where a single hair is removed; threading removes an entire row of hair along the brow line resulting in a more natural looking shape. Because the top layers of skin are not peeled as in waxing, threading is ideal for sensitive skin.
Eyelash extensions – The Eyelash extensions are applied one extension to one lash and last from three weeks depending on the cycle of hair growth. The artificial lash is placed directly upon the natural lash, they both fall out naturally as the hair grows.
Eyebrow and eyelash tints – Tinting gives the eyes definition and lets you go without mascara, at least for a few weeks until eyelashes fall out and are replaced by new ones (this happens naturally whether they're tinted or not).
No appointment necessary, however if you wish to call ahead, please contact your local store.
York: 01904611166
Beverley: 01482860130
Gainsborough: 01427610200