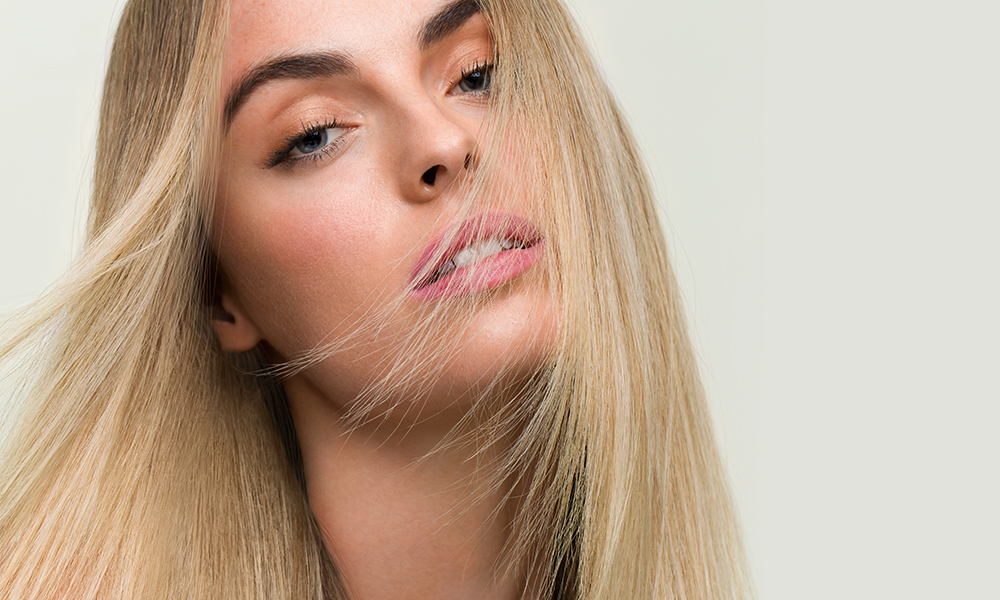 Regis Hair and Beauty Salon is located on the first floor of our York store
Global hairdressing brand with over 60 years' experience in creating beautiful hair, providing top-quality salon services, education and haircare expertise.
Regis salons are renowned for capturing the best styles from the world of fashion and reproducing them on the British high street. We specialise in the latest cuts, colours, treatments and finishing services and tailor them to suit each of our guests for a truly unique salon experience.
Our stylists are supported by the industry's best education, with ongoing training in the most current trends and techniques. Among them, are our Wella Master Colour Experts (MCEs), who have graduated from the prestigious Wella Professionals Master Colour Expert Programme, one of the highest colour accolades in the industry, and are now the most highly-qualified experts on hair colour in the UK.
Our Story
The story of Regis salons begins at the roots of a US business, where the owners had a collective passion for hairdressing and saw the growth of this salon brand expand world-wide, opening its doors in the UK back in 1990.
Today, Regis has grown into an instantly recognisable global hair brand with 100s of salons stretching across North America, Canada, Puerto Rico and the UK with an incredible global network of 1000s of stylists.
"Guests continue to come to Regis salons because they know they can always rely on the service they will receive. It's so lovely to see 3 generations of Regis guests, trusting our expert stylists to produce beautiful hair, year after year." – Kieron Fowles, Creative Director.
Dry January…..We don't think so;
We are officially in the midst of the winter months, and unless you're one of the lucky ones with a flight to somewhere exotic, it unfortunately looks as though the cold weather may be sticking around for a little while longer. But this isn't always bad. Free diaries after all the madness of December, means you can cosey up in your new lounge wear, or visit frost-covered locations with stunning views on your January winter walks. What's not to love??
Well, there is one thing – the effects of these cold months on your hair. Trust us, if you're one of these people, you're not alone. Constant changes in temperature and the weather can leave your hair feeling dry, brittle and even damaged. However, don't panic – this isn't permanent! There are loads of ways you can restore your hair, lock in that moisture, and feel fabulous once more. We are here to let you in on some easy changes you can make to help deal with your dry hair this January. Just like with anything else; your skin, nails, your hair just needs a little bit of extra TLC!
TIP 1: USE A GOOD HEAT PROTECTION
As you would've guessed, using heat to dry and style your hair (just like too much exposure to the sun) can seriously dry out your locks and cause breakages. Letting your hair dry naturally on occasion or rocking the au-naturel look on a night out can really help your hair to retain its strength.
However, we know this is easier said than done! You should always go out looking and feeling fabulous, with a sleek straight style or classic curls. I mean, why not? Luckily, we have just the products to help – using a salon-quality heat protection can shield your hair and leave it feeling sleek and shiny.
Product pick: Neal & Wolf Miracle Rapid Blow Dry Mist.
This Blow Dry Mist is simply a MUST have – it's ideal for use with all heat styling. Not only does it protect your strands from thermal damage, it reduces frizz, static, it even helps to refresh your colour.
Simply spray onto wet or dry hair from the roots to the ends and you're good to go!
TIP 2: CONDITION, CONDITION, CONDITION
When you do come to wash your hair (reminder, not as frequently!), using a professional, good quality conditioner can help combat those brittle ends. Commit to using a leave-in conditioner once a week, this will work wonders to regain healthy and vibrant hair.
Product pick: Alterna Caviar Anti-Aging Replenishing Priming Leave In Conditioner
If you haven't felt the effects of this product yet, then trust us, you and your locks are missing out. This leave-in conditioner, is multi-acting – it detangles, primes and protects your hair from humidity. Yes, all in that one bottle! All you need to do is spray onto towel dried hair and comb through before styling.
Say goodbye to dry frizz and hello to glossy, liquid hair!
TIP 3: COMMIT TO A HAIR MASK TO TREAT YOUR TRESSES
When you kick back, put your feet up and treat yourself to a face mask – why not also add in a hair mask too? Using a mask once a week will contribute to the overall health of your hair, they are extremely easy to use and take no time at all and give you an excuse for a good pamper session. Trust us, you'll be amazed!
Product pick: Amika Soulfood Nourishing Mask
This hair treasure will have you defeating dry Jan in a matter of minutes. It contains a beautiful blend of Jojoba seed oil and vitamin C to strengthen the hair from the inside out, meaning it can heal and grow with no course and split ends.
TIP 4: USE HAIR OILS
Hair oils (in our opinion) aren't spoken about enough and are our stars of the show for Dry January. There is often the notion that oils will leave hair feeling greasy, but rest assured – there's no grease around here – just shine! If you do nothing else for your hair this January, invest in a good hair oil!!!
They can be used in so many ways; to touch up your locks throughout the day or as part of your nighttime routine – well who says you need to be awake to look after your hair? You can even team them up one of the hair masks we mentioned earlier. Combining a mask with an oil makes a killer due in helping your hair combat dryness. When you're sitting down for your next hair mask session, why not take it one step further and mix it with your favourite oil. Simply add a couple of drops with your mask and distribute throughout your hair – the results will be amazing!
Product pick: Amika Glass Action Universal Elixir
Packed full of minerals, along with Jojoba seed oil and wheat germ oil, this elixir works to replenish your locks and leave it feeling stronger and sleeker than ever.
TIP 5: TRIM THOSE SPLIT ENDS
And finally, don't neglect your stylist!
Even though there are wonderful products to use at home, nothing is better for your hair than a salon cut. Make sure you book regular appointments to prevent split ends and you'll leave feeling completely refreshed and fabulous.